CALCIOMERCATO: Buffon transfer falls through? AS Roma make defender official, Inter change target, will Lazio hit the jackpot?
IT'S OFFICIAL
- After the arrival of the young Croatian Ante Coric, l'AS Roma continues to be active before the official opening of the mercato. This time it is the defender Ivan Marcano who has just signed with the Wolf. The Spaniard was at the end of his contract with Porto. He signed for 3 years.
– Murillo is definitely bought by Valencia. The Spanish club has just definitively lifted the purchase option on the Colombian defender. 11 million euros in the coffers of theInter.
IT'S HOT
- The Rui trail Patricio seems to be getting more complicated for the Napoli. Indeed, the English club Wolverhampton is very interested in the Portuguese goalkeeper. The Premier League newcomer is ready to drop 30M to convince Sporting, the player's current club. In midfield, the hottest track to replace Jorginho leaving for Manchester City is called Lucas Torreira. However, Sampdoria does not intend to let their player go easily: 30M or nothing. Napoli is looking to close the deal around 25M.
- Inter begins to change its goals for the midfielder. The case Nainggolan seems very difficult to achieve. It is therefore Strootman who has become the new target of the Nerazzurri. The Roma player has a release clause of 32M in his contract. A derisory amount given the market prices. However, Inter would like to negotiate to try to lower the amount.
- Darmian always very close to the Juventus. The figures of the operation begin to appear: 15M for Manchester United and an estimated salary between 3.5M and 4M for the player. In terms of departures, it seems that the Moroccan Benatia will leave the club. Arsenal and Marseille are following him closely. For now, the defender is focused on the World Cup.
- The soap opera of the summer is called Milinkovic-Savic. The Serbian midfielder is announced on the departure of the Lazio at the next mercato. Several big names of the continent are on his trail: Juventus, PSG, Manchester United and even Chelsea. The president of Lazio, Claudio Lotito, has already admitted that he refused an offer of 110M for his protégé. Is this a tactic to raise the stakes? Maybe. The club of the capital also prefers to wait for the next World Cup to increase the value of their player.
-Finally, we learn that the transfer of Buffon to PSG could fail. Indeed, if UEFA would impose a heavy sanction to the goalkeeper following his exclusion during the match against Real Madrid, PSG would withdraw from the case! To be continued
Latest articles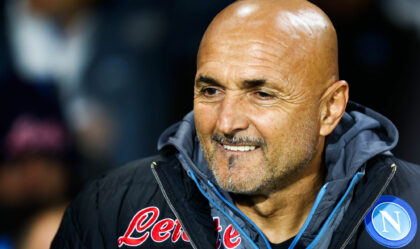 Luciano Spalletti, entraîneur de Naples, a été interviewé par RTV 38 au sujet de comment […]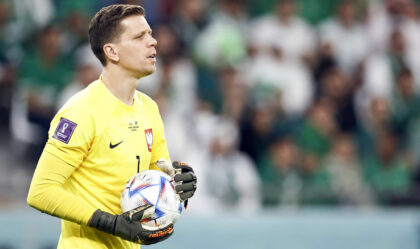 La Pologne s'est imposée 2-0 ce samedi contre l'Arabie Saoudite dans le cadre de la […]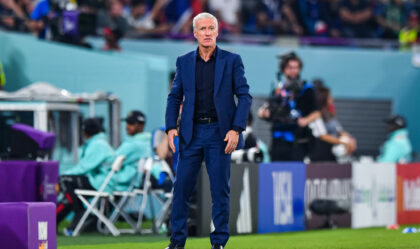 L'Équipe de France s'est imposée 2-1 contre le Danemark dans le cadre de la deuxième […]